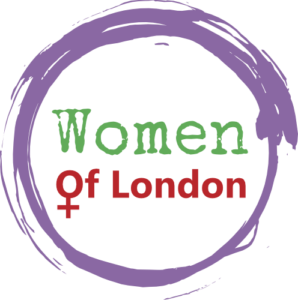 Professionally led Women's History
walking tours Of London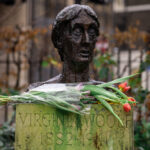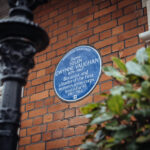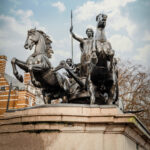 We are a Women's History Walking tour company created by experienced tour guides.
After many years of taking people on tours around London we decided it time for a company that approaches London's history through the achievements of Women.
Women of London aims to show visitors and locals that Women's History can be found everywhere.
We offer a range of Women's History Walking Tours throughout the year, which are also available, upon request, for Private Tours.
Read more about our walking tours below or contact us for more information.
We look forward to welcoming you soon!


Women's History Walking Tours
Our walking tours will take you around different areas of London and introduce you to the smaller and often missed tributes to the Women who shaped London.
Our walking tours are available to book now, please note booking is essential.
Click below to see available dates and time and join us in celebrating the Women of London!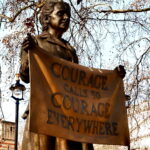 Women Of Westminster
~£25~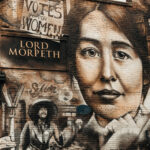 Working Women of the East End ~£25~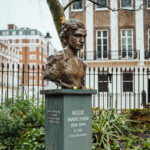 Women Of Bloomsbury ~£25~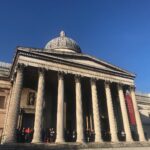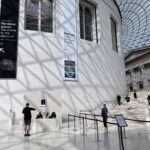 Myths, Mothers & Matriarchs ~£25~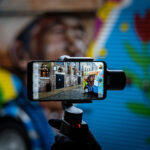 online & private walking tours
I thoroughly recommend this tour! A fascinating insight into the lives and achievements of some of London's most interesting women, many of whom are largely forgotten but whose achievements live… read more on. It's also a great opportunity to explore a beautiful part of town and is well situated for transport and other amenities. Becky is hugely knowledgeable, great at bringing history to life and flexible to adapt her approach based on the audience.

I6325WZhannahl


4 February 2023

Becky nailed the walking-tour sweet spot by providing our group with a coherent historical overview of the suffrage movement without dumbing that history down—she added plenty of complexity and texture… read more to this history, especially when responding to questions. She is an incredibly skilled storyteller and experience designer. I would also add that she is very accommodating and flexible. On quite short notice, Becky adapted her Women of Westminster Walking Tour to provide a tour for students in our study abroad program focused on the suffrage movement in late-nineteenth- and early-twentieth-century London. Because of our large numbers (about 60 in total), Becky split our group in three and gave back-to-back-to-back tours. Everyone returned from their walking tour with great things to say about their experience and about Becky!

ProfRowan


3 February 2023

Becky was absolutely fabulous. She worked a custom tour for us. We had a large group, so she and a partner divided them up. They picked up… read more the group at our office and took them via the Tube down to St Paul's Cathedral. They discussed the history of the building, famous events that happened here before heading to the firefighter memorial and discussing the Blitz.
We headed across Millennium Bridge to Shakespeare's globe and the Tate Modern
Walked along the south Bank stopping at Black friar's bridge and discussed the history of the area including the importance of the river to trade in London.
Head to the OXO tower and finish at the Sea Containers approximately 7.20pm (this will allow time to get to our dinner reservation). Our team had such a wonderful time and both tours were equally enjoyable.

Oerting


30 January 2023
Add Your Heading Text Here